A couple of weeks ago, Casey Ames shared his iPhone screen time on Twitter. It was astonishingly low: fifty minutes per day, on average. Then I looked at my own screen time: six hours and thirty-six minutes. I felt embarrassed, disgusted and confused all at once. Given that I work full time, how the hell was it even possible for me to spend over six hours staring at my phone every day? Were there even enough hours in the day for this to be possible?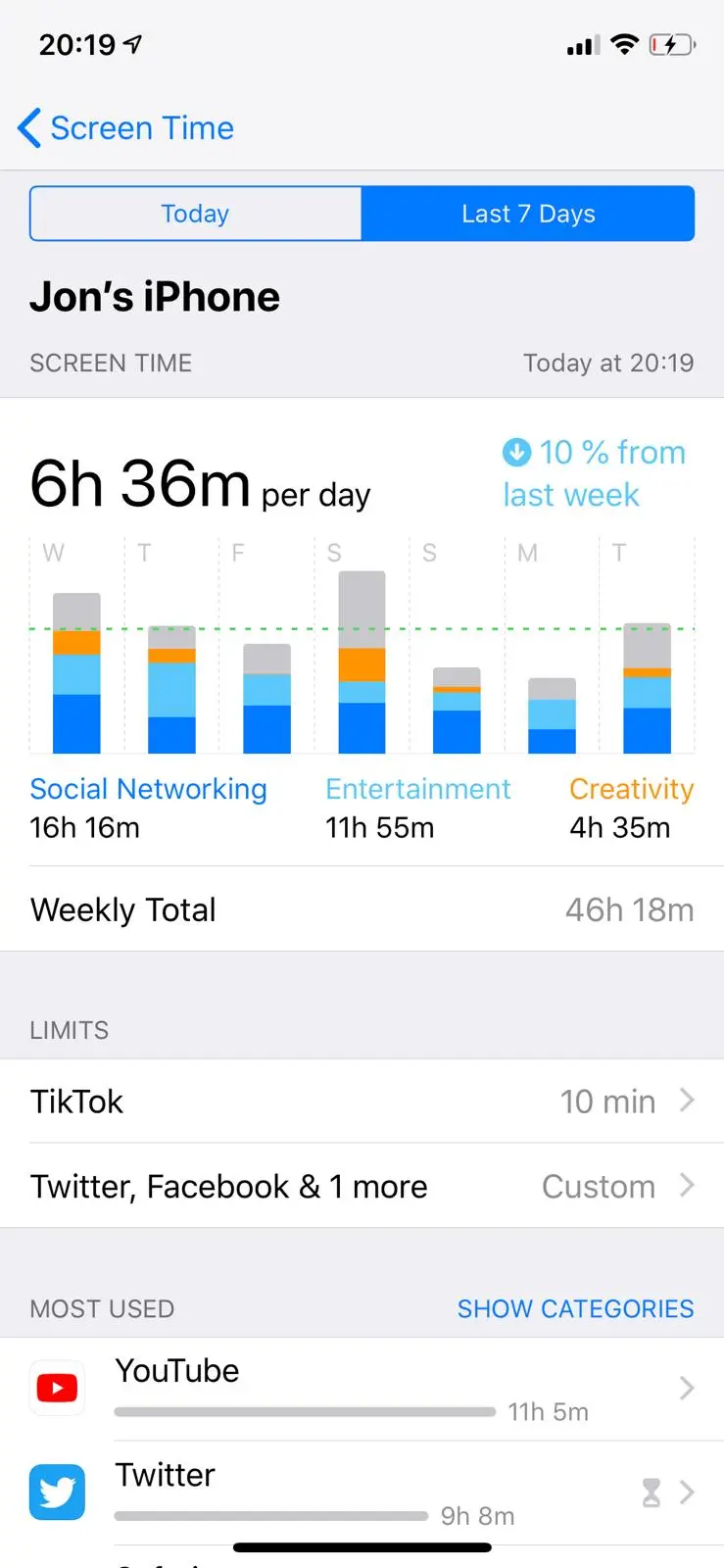 But I'm not one to be confronted with non-productivity and not do anything about it.
Determined to change, I hit up my friend Nick Brisson. I vowed to cut my average screen time to a maximum of four hours per day. "If I fail," I told Nick, "I will paypal you twenty dollars." This was the perfect anti-incentive; parting with money goes against every fiber of my being.
To my surprise, Nick joined in on the challenge. He had also been spending way too much time on his phone. So we both committed to getting to a daily average of less than four hours screen time—in one week.
My main problem was social media: Twitter, Facebook, Tik Tok, and Instagram. So I deleted all of them. Here are five things I noticed:
I had a nasty tendency to go straight to Twitter/Facebook/Instagram after completing some other, unrelated task on my phone (like replying to a text). There was no good reason for me to do this, and yet I did it. Through sheer force of habit.

I had forgotten what it felt like to be bored for more than a couple of seconds. Outside the shower, my mind never had time to run freely. After weaning myself of my phone, ideas have started coming to me all the time, and I have time to reflect on events. I get to be alone with my thoughts, and increasingly they make good company.

There's so much time in the day! It's hard to know what to do with all of it when there's no timeline to refresh mindlessly.

When you cut out a destructive habit, you almost automatically end up replacing it with more productive habits just to fill all the dead time. One weekday I read 130 pages—without taking any time off work! Your brain abhors a vacuum.

I don't even miss it that much. Sure, habits die hard. But whenever I go to grab my phone now, I ask myself, "Is there a point to this?" Almost invariably the answer is "No." One day I spent a total of one hour and thirty minutes on my phone. It was easy.
---
Comments? Email [email protected].
Oh, and here's my current screen time statistics: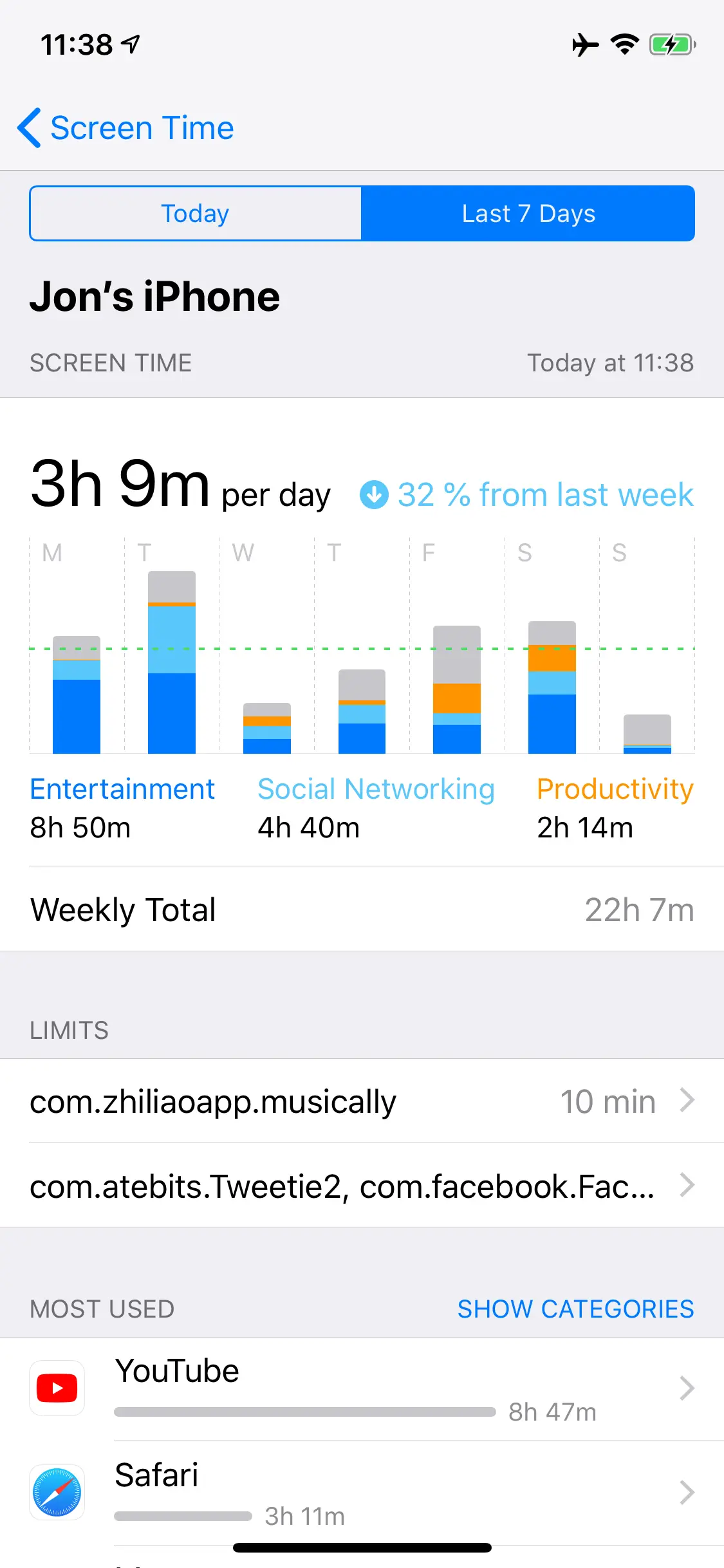 Get my email updates
Branding, design, and marketing for small businesses. Always by me. Often unorthodox. Sometimes out of line. Never boring.